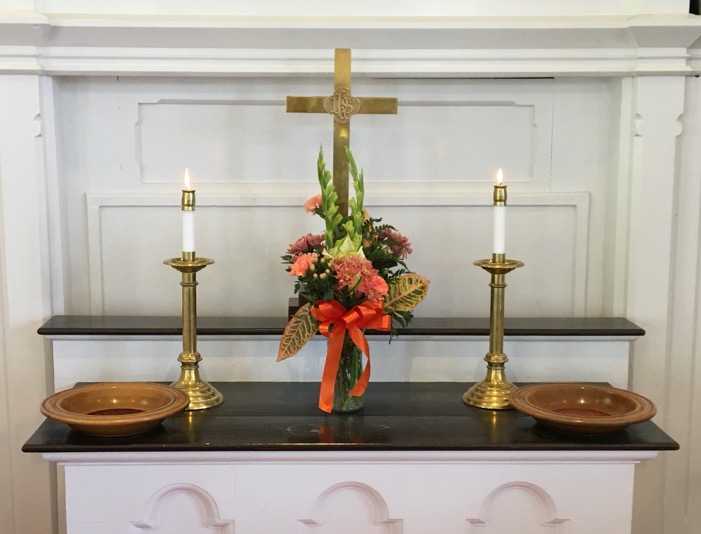 "Grace to you, and peace from God!"

These are the words that the Apostle Paul used to address the Christian church in Corinth, words that spoke of his affection for that community and a confession of where their true strength might be found: the God we know in Jesus Christ.
As we move together beyond the pandemic, we invite everyone to join in our community of faith, to gather to worship God, engage in fellowship, and serve his people. Whether on Sunday mornings or beyond, we encourage you to reach out to us and to one another, in person or by phone or email.

All visitors to FCC are required to wear masks indoors at all times and observe physical distancing in the pews as marked; vaccination against covid-19 is also required
(except in children too young to be vaccinated). We continue to be cautious about all on-site events here, and if you have questions about a particular event, please contact the church office by
email
or phone (603-448-4281).
We thank you for your cooperation with these basic precautions.

We offer in-person worship services every Sunday morning at 10:00, with a live stream available on Zoom.
Please click on the corresponding links below for worship resources; to receive the Zoom link, please contact the church by
email
or phone (603-448-4281).

Friday, October 7, at 7:30 pm -
Music at the Meetinghouse! The Anonymous Coffeehouse
(The popular community venue for live local music, with several acoustic acts and refreshments, all free. Performing 10/7: Kyle Singh (7:30), Stephen Rodgers (8:15), and Americana's Most Wanted (9:00). More at anoncoffee.org.)
Sunday, October 9 - Eighteenth Sunday after Pentecost
10:00 am: Worship in the Sanctuary
(Zoom available)
-
Bulletin
/
Sermon
/
YouTube
For those who can't or don't wish to attend worship in person, we offer a live stream of the service on Zoom; please contact the church office by
email
or phone (603-448-4281) to receive the Zoom link. This week the Rev. Steve Silver will preach.

Recent Worship Services

October 2 -
Bulletin
/
Sermon
/
YouTube

September 25 -
Bulletin
/
Sermon
/
YouTube

September 18 -
Bulletin
/
Sermon
/
YouTube

September 11 -
Bulletin
/
Sermon
/
YouTube

September 4 -
Bulletin
/
Sermon
/
YouTube
September 2022 Newsletter
2021 Annual Report
(Abridged)
Listen to a Sermon
(Updated through Sunday, October 2, 2022)

Submit a Prayer Request
An
Open and Affirming
Congregation of the United Church of Christ