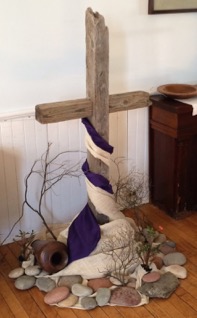 Friday, October 12
7:30 pm -
Music at the Meetinghouse! LOH on Location: Youssra El Hawary
(Egyptian singer-songwriter and her band offer an eclectic blend of French chanson, indie rock, and jazz. Adults $18.50; save $5 w/promo code EGYPT. Tickets and more at https://lebanonoperahouse.org/events/youssra-el-hawary/.
Sunday, October 14
10:00 am - Worship and Church School
(Steve Silver will preach on Job 23:1-17, "Raging at God")


Saturday, October 20
7:30 pm -
Music at the Meetinghouse! Classicopia: Jewish Jazz 3
(Pianist Dan Weiser and clarinetist Steve Loew explore connections between Jewish culture, classical music, and American jazz in the 20th century. Adults $20; church members $15. Tickets and more at https://classicopia.org/concert/jewish-jazz-3/.
October 2018 Calendar
October 2018 Newsletter
2017 Annual Report
(Abridged)
Resolution Supporting the NH Immigrant Solidarity Network
Listen to a Sermon
-
Updated Through Sunday, September 23, 2018

Submit a Prayer Request
An
Open and Affirming
Congregation of the United Church of Christ