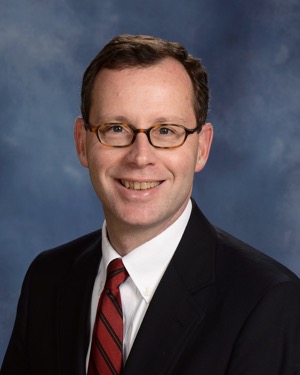 Pastor - The Rev. Stephen R. Silver

Steve Silver has been pastor of First Congregational Church since February 2010. In his ministry he preaches and teaches the Word, leads worship, provides pastoral care, and offers Christian education and spiritual formation programming to old and young alike. He believes that the greatest challenge – and opportunity – before the church today is finding ways to build authentic community for all who seek to know the love of God.

Steve's previous church work includes positions at Trinitarian Congregational Church in Concord, Massachusetts; the Episcopal Diocese of Massachusetts; and the Massachusetts Conference of the United Church of Christ. Prior to entering the ministry he spent two decades in higher education fundraising, working at Harvard, Tufts, and Brandeis.

Steve received his M.Div. from Harvard Divinity School in 2006. He holds a Master of Liberal Arts in Religion from Harvard, an M.B.A. with a concentration in marketing and international management from Cornell, and an A.B. in politics from Brandeis. Steve is an avid reader of biography, history, and mysteries and a longtime fan of the Red Sox and Patriots. He currently serves as Treasurer and on the Board of Directors of the Congregational Library and Archives in Boston. He and his wife Rachel have an energetic son, Chip, and a friendly yellow lab named Henley.